The Grinch Family Decor,Christmas Grinch Ornament
Welcome to the Grinch Family Decor! Are you looking for the perfect Christmas decoration that will bring a little bit of festive cheer to your home? Look no further than our Christmas Grinch Ornament!
This unique ornament is the perfect way to add a whimsical touch to your holiday decorations. It features the iconic Grinch figure in a variety of poses, from his classic Grinchy grin to a more mischievous expression. The ornament is made from durable, high-quality material and is painted with vibrant colors that will surely brighten up any holiday display.
Not only is the Grinch ornament a great way to decorate for the holidays, but it's also a great conversation piece. Everyone will love talking about the classic Dr. Seuss character and his adventures. Plus, it's the perfect gift for any Grinch fan in your life!
So if you're looking for a unique and festive decoration for your home, look no further than the Christmas Grinch Ornament! It's the perfect way to spread a little bit of holiday cheer and bring a smile to everyone's face.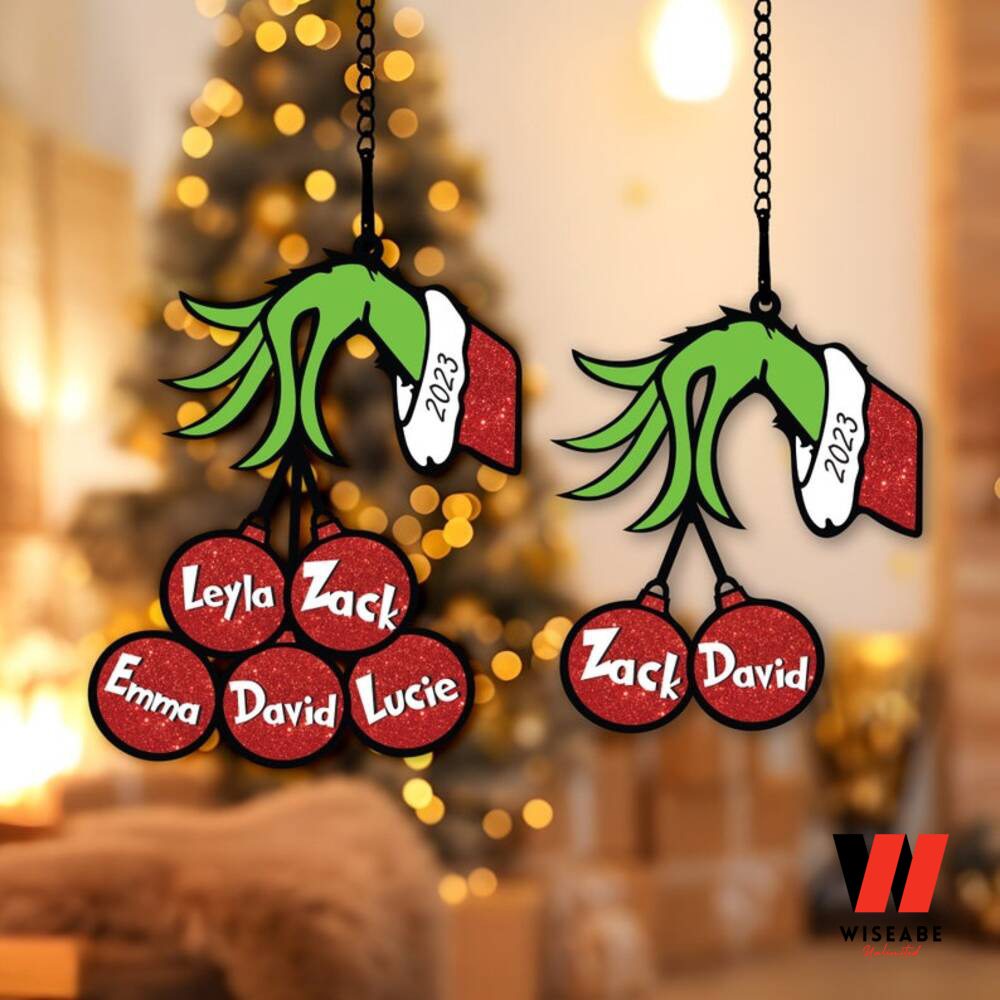 Home decoration: You can hang it on your rearview mirror as a car decoration, auto decoration, vehicle accessory, automobile accessory, or display it as home decoration wherever you like. This handy ornament is the perfect size to display in your vehicle, on your bag, or in your living room, bedroom, or workroom. Come with a hole and metal wire attached to the strap.
Gift of love: A perfect idea if you are finding a birthday gift, a housewarming gift, a festival gift, a Mother's Day/ Father's Day/ Christmas gift for your family or friends.