Funny Balloon Ornament Funny Christmas 2023 Ornament
It's a funny and unique way to celebrate the upcoming Christmas season – the Funny  Spy Balloon Ornament! This whimsical ornament is sure to bring a smile to everyone's face when they see it.
This ornament is the perfect way to start your Christmas decorations. It's made of a durable plastic, so it won't break easily. The colorful balloon is detailed with a spy design, complete with a magnifying glass and a top hat. It's also decorated with the year 2023, so you can celebrate the upcoming holiday season with a fun and special ornament.
The Funny Spy Balloon Ornament is the perfect combination of fun and festive. It's sure to bring a smile to your face and make your Christmas decorations stand out from the rest. So, get ready to have some fun and get your Funny Spy Balloon Ornament today!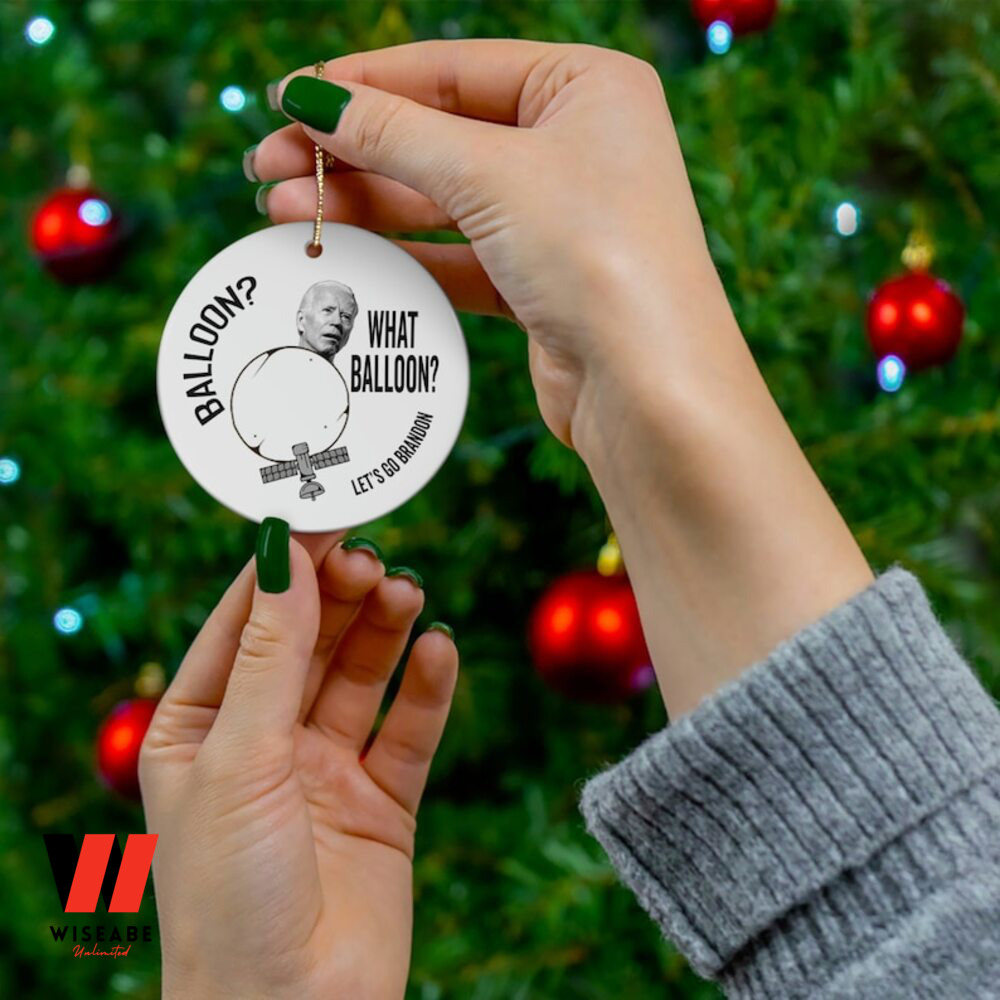 Details Of Wiseabe Ornaments :
Best Material: The ornament is made of ceramic
Perfect Quality and Durability: Printed in one side or two sides.
Available in 3 shapes Star, Heart and Circle
0.125″ (3mm) thick high-quality porcelain
The height of the hole can slightly deviate
NB! Each pack contains a single ornament