Mickey With Friend Christmas Ornament, Ceramic Ornament.
This Christmas, give your loved ones a special gift that will bring a smile to their faces: the Mickey With Friend Ceramic Ornament! This delightful ornament is perfect for adding a festive touch to any Christmas tree.
This charming ornament features Mickey Mouse and one of his friends, Minnie Mouse, in a cheerful embrace. The vibrant colors and detailed design will bring a festive atmosphere to any home. The ceramic material ensures that the ornament will remain in pristine condition, even after multiple Christmases.
The Mickey With Friend Ceramic Ornament is a perfect reminder of the joy and love of the Christmas season. Its delightful design will make it a treasured keepsake for years to come. Give your loved ones the gift of joy and love this Christmas with the Mickey With Friend Ceramic Ornament.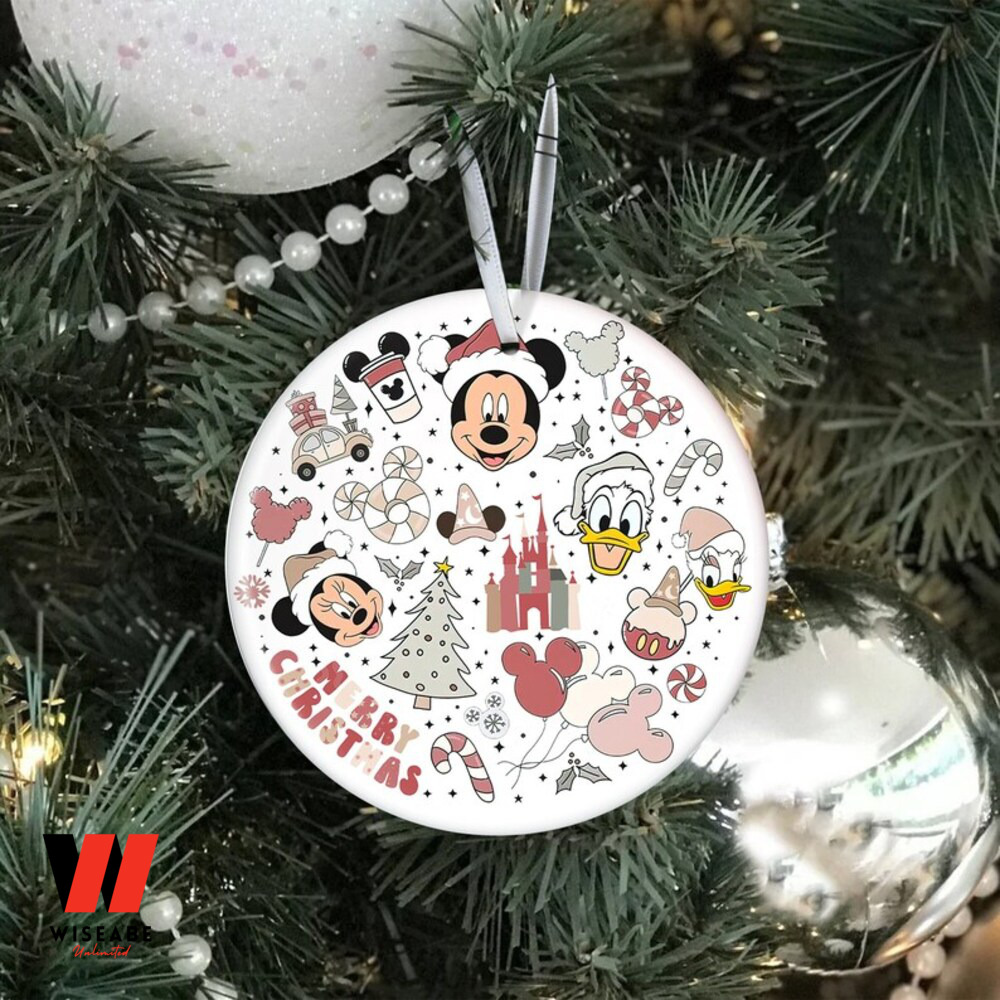 Details Of Wiseabe Ornaments :
Best Material: The ornament is made of ceramic
Perfect Quality and Durability: Printed in one side or two sides.
Available in 3 shapes Star, Heart and Circle
0.125″ (3mm) thick high-quality porcelain
The height of the hole can slightly deviate
NB! Each pack contains a single ornament