Personalized TS Eras Tour Two-Sides Ornament, Taylors Christmas Ornament
It's that time of year again! Christmas is upon us, and what better way to celebrate the season than with a personalized two-sided Taylor Swift Era Tour ornament? This unique, one-of-a-kind ornament is perfect for any Swift fan and is sure to become a treasured keepsake for years to come.
The Taylor Swift Era Tour ornament features two sides, each with a different design. On one side, you'll find a classic Taylor Swift logo, while the other side features a photo of Taylor herself, taken during her record-breaking tour. Both sides are printed on durable ceramic that's sure to stand up to the test of time.
In addition to the ornament's beautiful design, it also comes with a personalized message. Whether it's a heartfelt message for a loved one or a special reminder of your own, the message will make this ornament even more meaningful.
So if you're looking for a special way to commemorate the Taylor Swift Era Tour, look no further than the Taylor Swift Era Tour Two-Sided Ornament. It's the perfect way to show your love and appreciation for Taylor, and it's sure to become a cherished keepsake for years to come.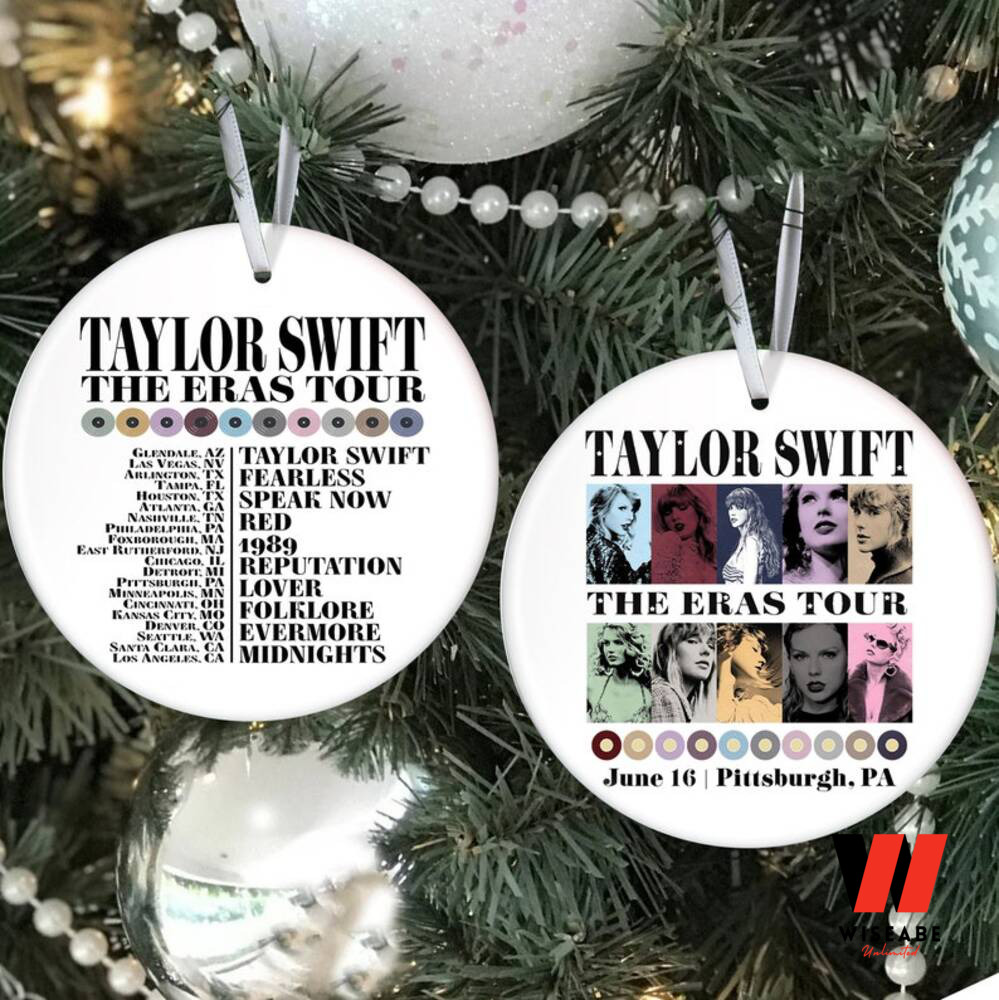 Details Of Wiseabe Ornaments :
Best Material: The ornament is made of ceramic
Perfect Quality and Durability: Printed in one side or two sides.
Available in 3 shapes Star, Heart and Circle
0.125″ (3mm) thick high-quality porcelain
The height of the hole can slightly deviate
NB! Each pack contains a single ornament